Teresa and Selwyn Goldsmith, organisers of the annual Potter's East Coast Triples & Pairs Short Mat Bowls Week, regret to inform bowlers that following the announcement by Boris Johnson yesterday the event will no longer be able to commence on Monday 3rd May 2021 as scheduled. The Potter Family, on behalf of Potter's Resort, have published the announcement printed below. When Teresa and Selwyn have further information it will be published on both this Latest News page and on the "Potter's Cup and East Coast Triples and Pairs SMB" Facebook page. Please remember that this event is organised by Teresa & Selwyn so any queries should be addressed through them and not Potter's Resort. Please remember that all bookings are still covered by Potter's Coronavirus Book with Confidence Guarantee so you can rest assured that your money is safe.
Announcement by Potter's Resort on Feb 22nd 2021
Following the government's latest Covid-19 announcement that all hospitality will remain closed until Monday 17th May 2021, breaks up to and including Friday 14th May 2021 have been postponed. If you have a break booked during this period, we would kindly request that you do not call us at this time; please be assured our team will contact you as soon as we can to discuss all your options in person. Our team remains working from home to keep everyone safe, and they are on the case, but it will take time for us to get in touch as we continue to handle, in break date order, the many thousands of bookings that have been affected by the latest guidelines. In the meantime, all bookings are covered by our Coronavirus Book with Confidence Guarantee which has been added, free, to all bookings during this crisis, so you can be assured that your money is safe.
From our family to yours, may we take this opportunity to thank you for your continued support and wish you good health and better times ahead.
The Potter Family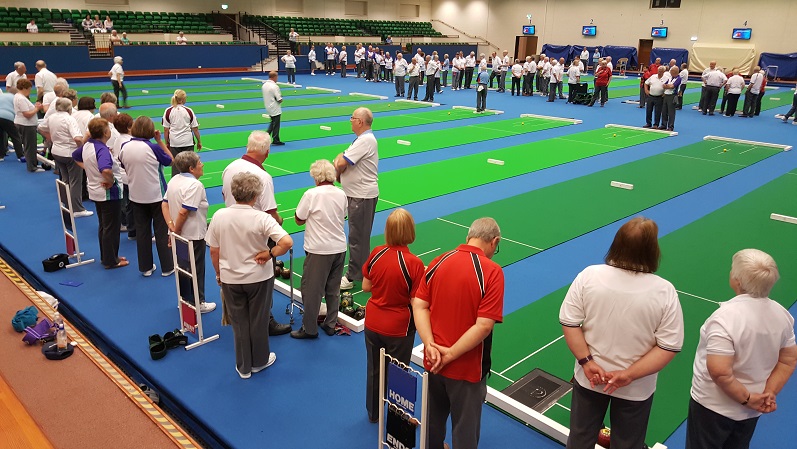 Potter's East Coast Triples & Pairs in the International Arena at Hopton-on-Sea in Norfolk