Norfolk Over 60's entertained a Cambridgeshire Seniors team in two friendly matches at Hingham Sports and Social Club. In a three session Ladies match Norfolk defeated Cambs by 17-7 on points and 117-79 on shots. A narrow 5-3 points win in the opening session was followed a drawn second session leaving Norfolk Ladies 9-7 up going into the third and final session. Expectations of a close finish failed to materialize though as Norfolk won on all four mats to claim victory. Jenny Walker, Jill Hayman & Sheila Bragg won all their three games while Pauline Wilson's triple were unbeaten with two wins and a draw. In the Men's match Cambridgeshire made a great start winning on three mats in the opening session to lead 6-2 with only Geoff Payne, Andy George & Russell Davidson winning for Norfolk. But the second session saw Norfolk bouncing back to match Cambs with a 6-2 session win of their own. The final session saw Norfolk Men clinch victory by a narrow 13-11 points margin with a great last end comeback by Mike Tate, Steve Easter & David Chadwick seeing Norfolk over the line. Reg Wilson, Colin Hayman & George Hume won two games from three as did Geoff Payne, Andy George & Russell Davidson. Norfolk Over 60's Organiser Teresa Goldsmith announced the results at the end and thanked Joan Costello for running the raffle. The day was an enjoyable one for all with many of the Over 60's bowlers glad to once again enjoy a friendly day's bowling against old friends from a neighbouring county.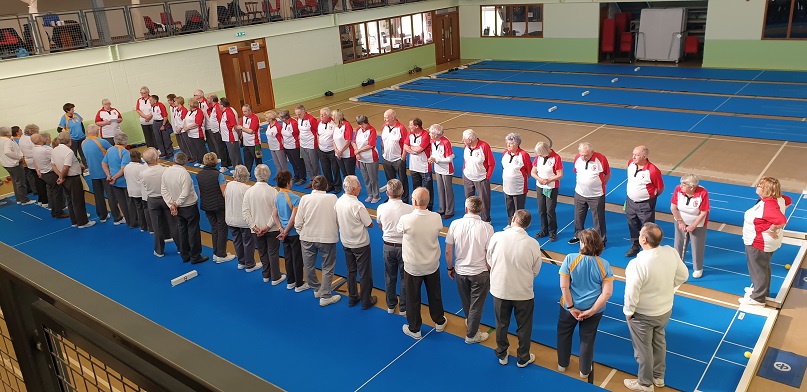 Pre-match line-up addressed by Norfolk'sTeresa Goldsmith and Camb's Jayne Thorpe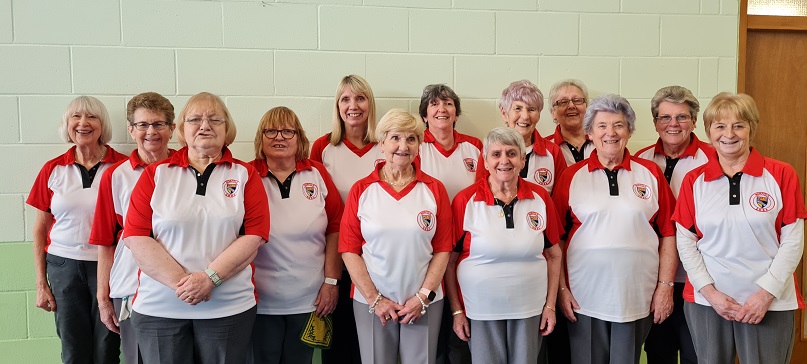 Norfolk Over 60's Ladies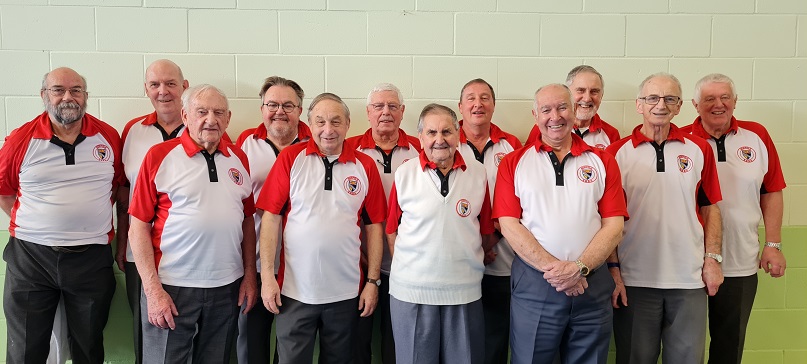 Norfolk Over 60's Men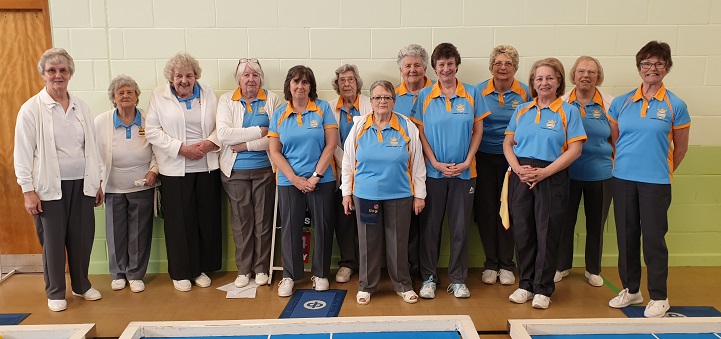 Camb's Seniors Ladies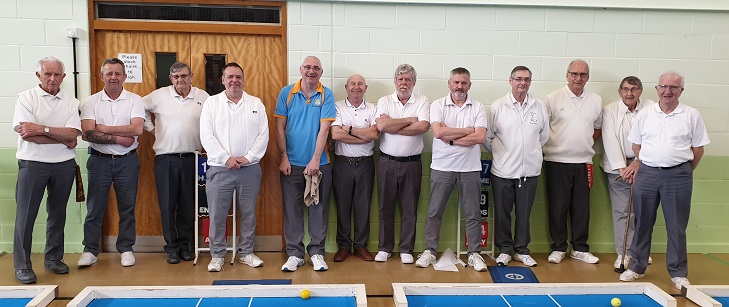 Camb's Seniors Men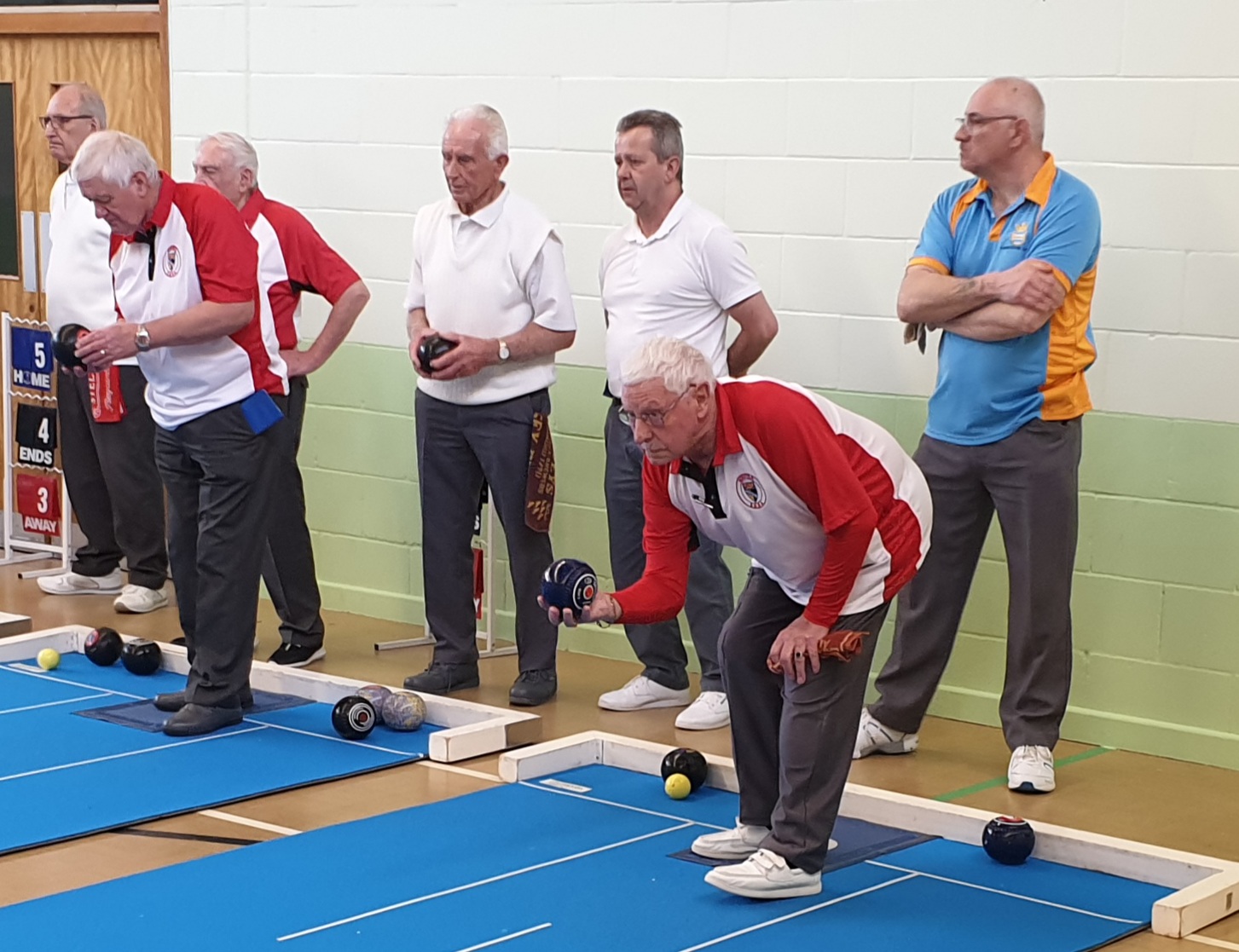 David Chadwick of Norfolk Over 60s prepares to deliver his bowl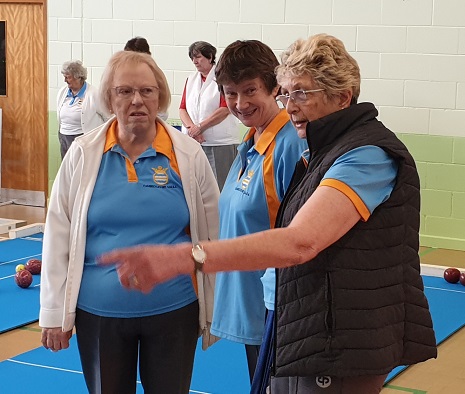 Cambs Ladies discussing the next shot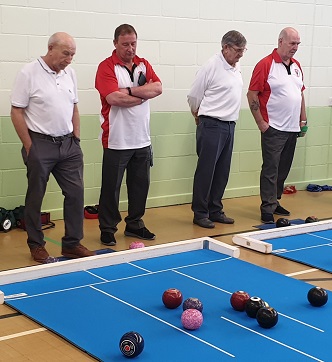 A study in concentration!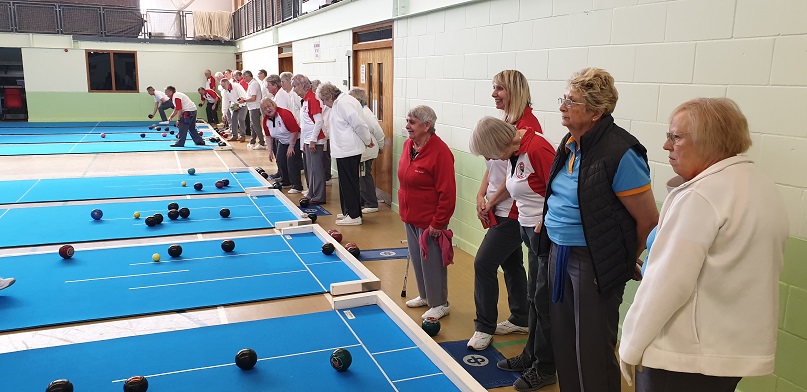 All to play for in the final session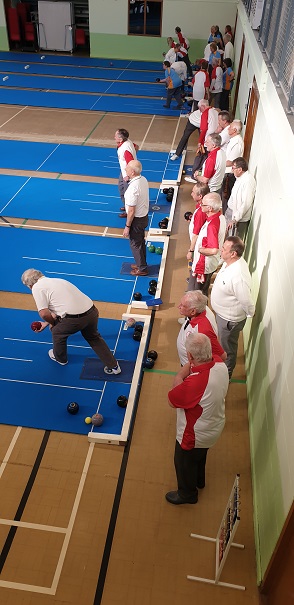 Action at Hingham