Norfolk took part in the inaugural Summer Rinks Challenge under new Manager Simon Willies with hosts Kent and Essex at Howard School in Rainham. The challenge match became a three team event following the withdrawal of Dorset. A great second half display brought Norfolk into contention after disappointing first half defeats against Essex & Kent with the result going down to the last bowl before Kent clinched victory. Teams consisted of sixteen players each with each county playing each other twice, two points were gained for each rink's win plus four bonus points for overall shots across the four games. Kent played Essex in the first game and won on three rinks to gain a 10-2 points advantage with twenty-one more shots than Essex. Norfolk entered the action to play fierce rivals Essex but a sluggish Norfolk performance resulted in a narrow loss by two shots as Essex collected an 8-4 win on points. The experienced block of Nigel Willard, Melvin Woods, John Turner and David Lamb lost by four shots. The best showing by Norfolk came from Robin Amos, Ryan Fox, Simon Willies and Gary Best who won by two shots. The other two blocks cancelled each other out one winning by one shot and the other losing by one shot. Matters did not improve in Norfolk's second game against hosts Kent which again saw Norfolk lose but by eight shots and collect four points from the twelve on offer. Jason Woods, Karl Newby, Morgan Warnes and Keith Cooke won by four shots but David Lamb's block lost again this time by eight shots. This left Norfolk trailing in third place at the halfway point with 8 points, Essex on 10 points and the runaway leaders Kent with 18 points. The first game after lunch saw Kent carry on in their winning ways beating Essex 10-2 on points and by fifteen shots. Norfolk needed a very strong performance going into their last two games and they responded well. Norfolk eased past Essex 10 points to 2 and by thirty-seven shots. Keith Cooke's block won by nineteen shots and the block of Owen Cranston, Debbie Sparham, Jon Sparham and Simon Warnes won by eleven shots. Gary Best's block just missed out when Gary's forcing shot narrowly missed Essex's holding shot. Norfolk now needed at least eleven points out of the twelve available against Kent and an eight shot victory to claim the title. Both Keith Cooke's and Gary Best's blocks were in control of their games and ran out comfortable winners. The other two games were very tight affairs with the lead constantly changing hands throughout. David Lamb's block were one shot down going into the last end. Kent ran the jack into the ditch leaving Norfolk to draw to the line. Melvin Woods played two good bowls under pressure leaving Norfolk holding two shots and enough for victory. Despite Kent's best efforts the Norfolk bowls remained in place and Norfolk collected the two points.
Simon Warnes block were two shots down going into the last end and needed the two shots for the draw to give Norfolk a desired overall victory. Norfolk were holding three shots with both skips having one bowl left. The Kent skip drew up and rested on the back of Norfolk's bowl and was well protected leaving Norfolk holding one shot. After much discussion, Simon Warnes played a forcing shot on his backhand. The bowl looked on track however it took a slight deflection and just missed the target meaning Kent ran out overall victors by two points.
Final Scores
Kent 30 points (+26 shots), Norfolk 28 points (+45 shots) and Essex 14 points (-71 shots).
Norfolk blocks scores
Jason Woods, Karl Newby, Morgan Warnes, Keith Cooke 6 points plus 32 shots
Robin Amos, Ryan Fox, Simon Willies, Gary Best 6 points plus 10 shots
Owen Cranston, Debbie Sparham, Jon Sparham, Simon Warnes 4 points plus 8 shots
Nigel Willard, Melvin Woods, John Turner, David Lamb 4 points minus 5 shot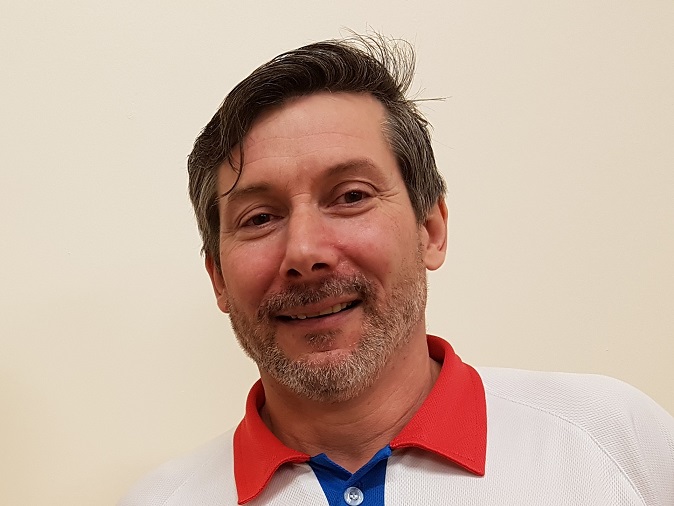 Top Norfolk skip Keith Cooke of Halvergate