POTTERS CUP WEEKEND
POTTERS CUP

The Potters Cup Weekend at Hopton-on-Sea produced a tremendous Norfolk v Suffolk clash in the final as Carlton Colville's Ann Rawlings, Margaret Barley & Laurie Rawlings faced Hempnall's Bernie Cudden, Joan Cann & Paul Baker in front of an appreciative watching audience in the International Arena. A tight opening end saw the umpire called in to measure resulting in Baker's triple taking one shot. A superb backhand draw by Paul Baker took shot on the second end to give the Norfolk based triple a 2-0 lead. After a loose start to the next end Margaret Barley drew applause with two lovely woods to put Baker's triple under pressure and by the time Laurie Rawlings drew in his last wood they held four shots and moved ahead 4-2. Ann Rawlings drew in a perfect first bowl on the fourth end and then hid the jack away with her second to increase the pressure on the Hempnall triple. Paul Baker, under intense pressure, drew in a great bowl to save the day as the Suffolk triple threatened to open up a good lead. Baker was again in tremendous form on the fifth end after Margaret Barley played two great bowls. Baker played a vital forehand winner to level the game at 4-4 when again the Suffolk triple had looked likely to collect valuable shots. This seemed to lift Baker's triple on the sixth end as they took a 6-4 lead and in truth it could have been far worse for Rawlings triple on an end where they struggled to find their line. With his triple continuing to struggle on the next end Laurie Rawlings played two attacking bowls which cut the deficit to just one shot. End eight saw Hempnall struggling again with the swingy hand and the Suffolk triple were in command until Baker killed the end with an attacking last wood. When the end was replayed Laurie Rawlings' triple were looking in great form and this time Baker's forcing shot failed to rescue them and they dropped four shots to trail 9-6 going into the final end. Needing three shots to force an extra end was always going to be difficult for Baker's triple and the way the final end developed never gave them the opportunity. Baker held just one shot when he stepped up to play his last bowl and he was unable to add any more shots leaving the Carlton Colville triple celebrating a Potters Cup victory. In the semi-finals Laurie Rawlings' triple faced Kerry Greenacre of Haddiscoe playing lead for Windows' Diane & Mike Boswell. A terrific game went down to the last wood played by Laurie Rawlings when he took shot for a 7-6 win. The other semi-final produced another dramatic finish with Paul Baker's triple beating Wymondham's John Jeffery, Debbie Sparham & Jon Sparham by 5-4. With his final wood Paul Baker drove the jack into the ditch to the delight of his triple to take shot. Jon Sparham still had a chance to win the game though but faced a difficult shot of slicing a toucher into the ditch between shot bowl and jack. But his weight shot stayed out and he missed his intended target.
POTTERS SHIELD
In the Potters Shield Final County Council's Lewis, Owen & Rob Cranston were in brilliant form as they raced to a 20-1 win against Essex triple Pat High, Carol Taylor & Alan High of Seaxe to add this win to their Potters Cup victory of last year. The County Council triple, who were defending Potters Cup champions, had been in superb form all day reeling off some impressive results but an 8-6 defeat against Jon Sparham's triple in their fourth game of the day cost them a place in the first four leaving them in the Potters Shield semi-finals instead. In the semi-finals the Cranston triple had raced to an 11-0 lead against Janet Hinson, Barbara Hadler & Colin Hadler before conceding five shots on the penultimate end but recorded an 11-7 win. Pat High, Carol Taylor & Alan High were up against Geraldine Potter, Richard Broad & Gerald Chilvers in the other semi-final. The Chilvers triple had been unlucky not to qualify for the Potters Cup semi-finals after scoring maximum points but an inferior shot difference to the other four triples with maximums had cost them dearly. Chilvers took a single on the first end but Alan High's triple hit back to lead 6-1 after three ends. The Chilvers triple clawed their way back and trailed by just two shots with three ends to go but the Essex triple finished on a high winning the semi-final clash 11-4.
POTTERS CASH PAIRS
The Potters Cash Pairs provided its usual share of competitive games and by the time it came to the last session just two pairs were on maximum points, Barbara & Colin Hadler and Paula & Julian Scales. It all went wrong for both pairs then as they both suffered defeats and dropped out of the first three places earning cash prizes. Owen & Rob Cranston had won all their games except for a 9-9 draw against Costessey's Shirley & Joe Brown and must have thought that this had cost them the chance of winning but the final session results left them picking up first prize with nine points and +33 shots while Windows pair Brenda Sizer & Keith Halford were runners-up with nine points and +14 shots. Kerry Greenacre of Haddiscoe and Keith Cooke of Halvergate made it a Norfolk hat-trick in third place with eight points and +35 shots. Four other triples finished level on points with Greenacre & Cooke. They were Carol & Bob Taylor with +19 shots in fourth place, Roger Mayhew & Roy Isden with +17 in fifth, Colin & Barbara Hadler with + 8 in sixth place and Paula & Julian Scales with +7 in eighth. Ninth were John Jeffery & Lewis Cranston on seven points and +21 and tenth were Jenny Walker & Mike Greenacre with seven points and +8.
The Potters Cup & Shield Presentations were conducted by Potters entertainer Mark Brewer with the event organiser Teresa Goldsmith. The Potters Cash Pairs Presentations were conducted by Potters entertainer James Hearn. This was followed by a special five course meal with wine in the Garden Restaurant followed later in the evening by David Essex performing his hits in a packed Atlas Theatre. The Potters Cup Weekend once again lived up to its reputation as a stunning weekend of bowls, dining and entertainment at Potter's Leisure Centre in Hopton-on-Sea justifying once again its 5 Star rating.
POTTERS PRESENTATIONS PHOTO CALL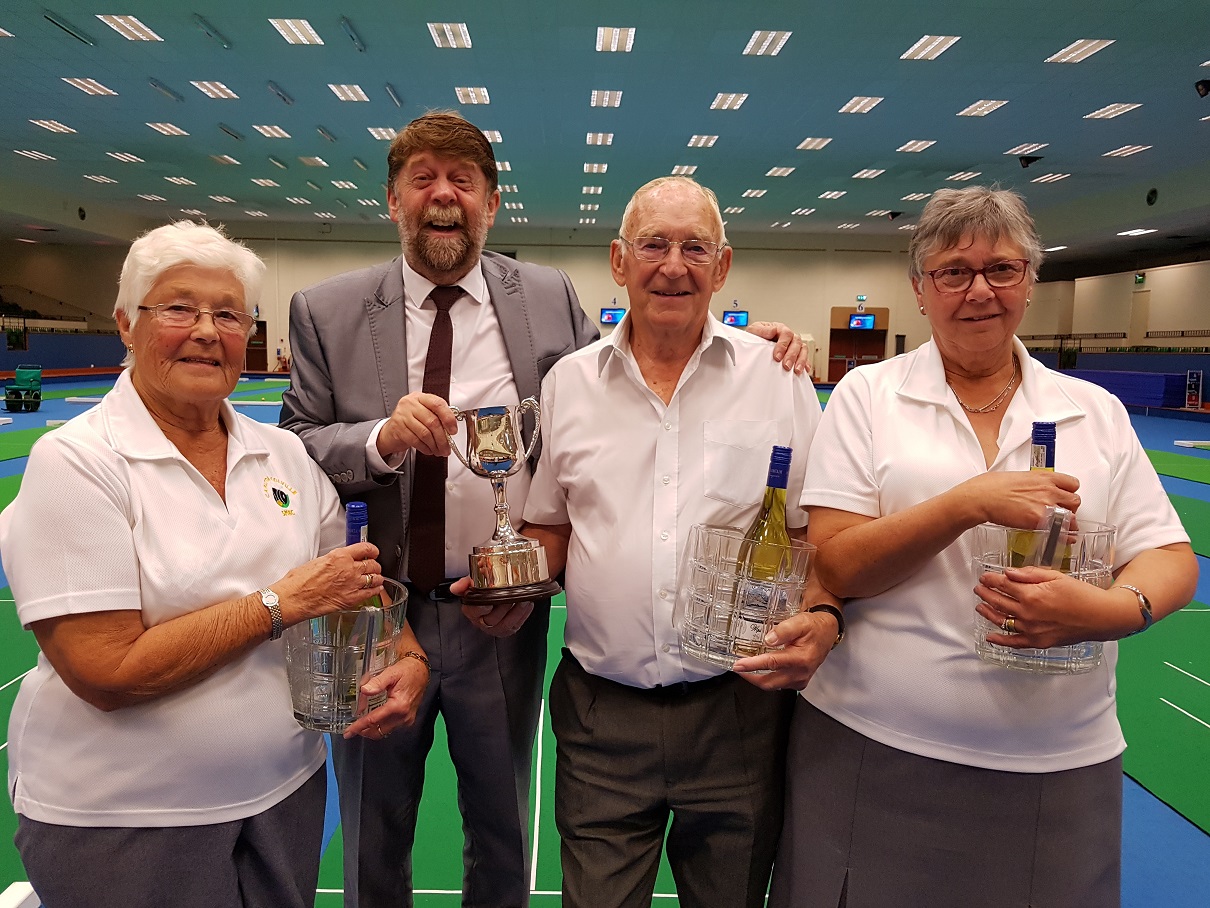 Potters Cup Winners - Ann Rawlings, Laurie Rawlings & Margaret Barley of Carlton Colville with Mark Brewer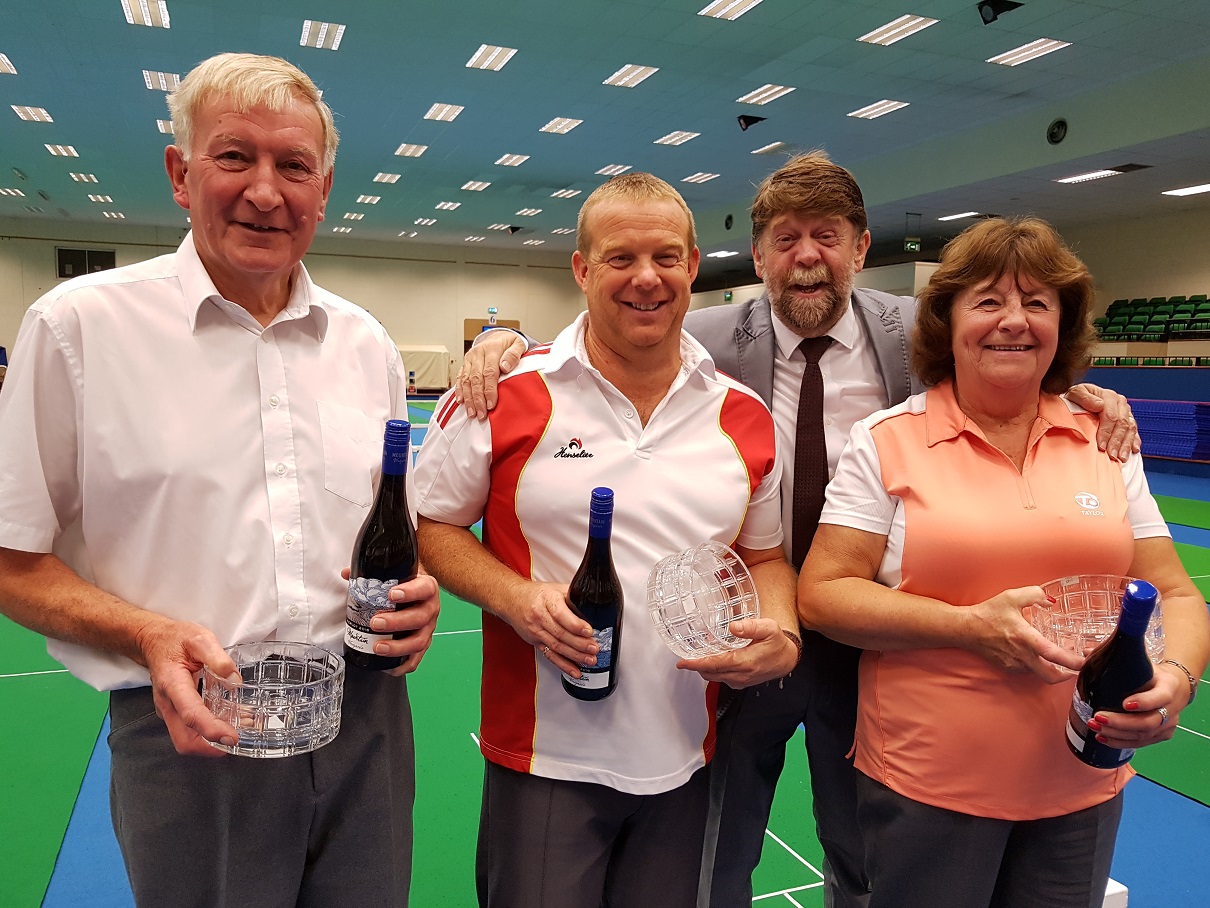 Potters Cup Runners-up Bernie Cudden, Paul Baker & Joan Cann of Hempnall with Mark Brewer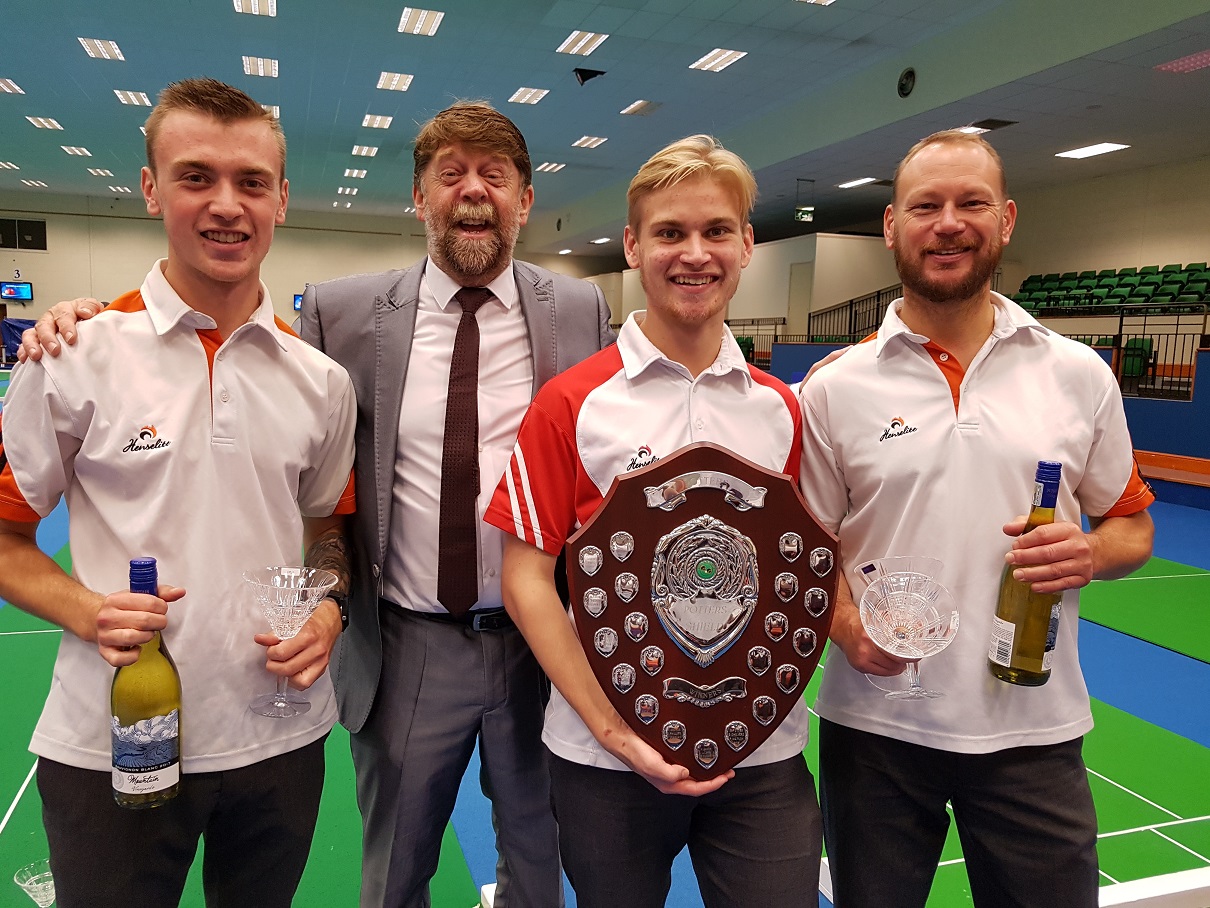 Potters Shield Winners Lewis, Owen & Rob Cranston of County Council with Mark Brewer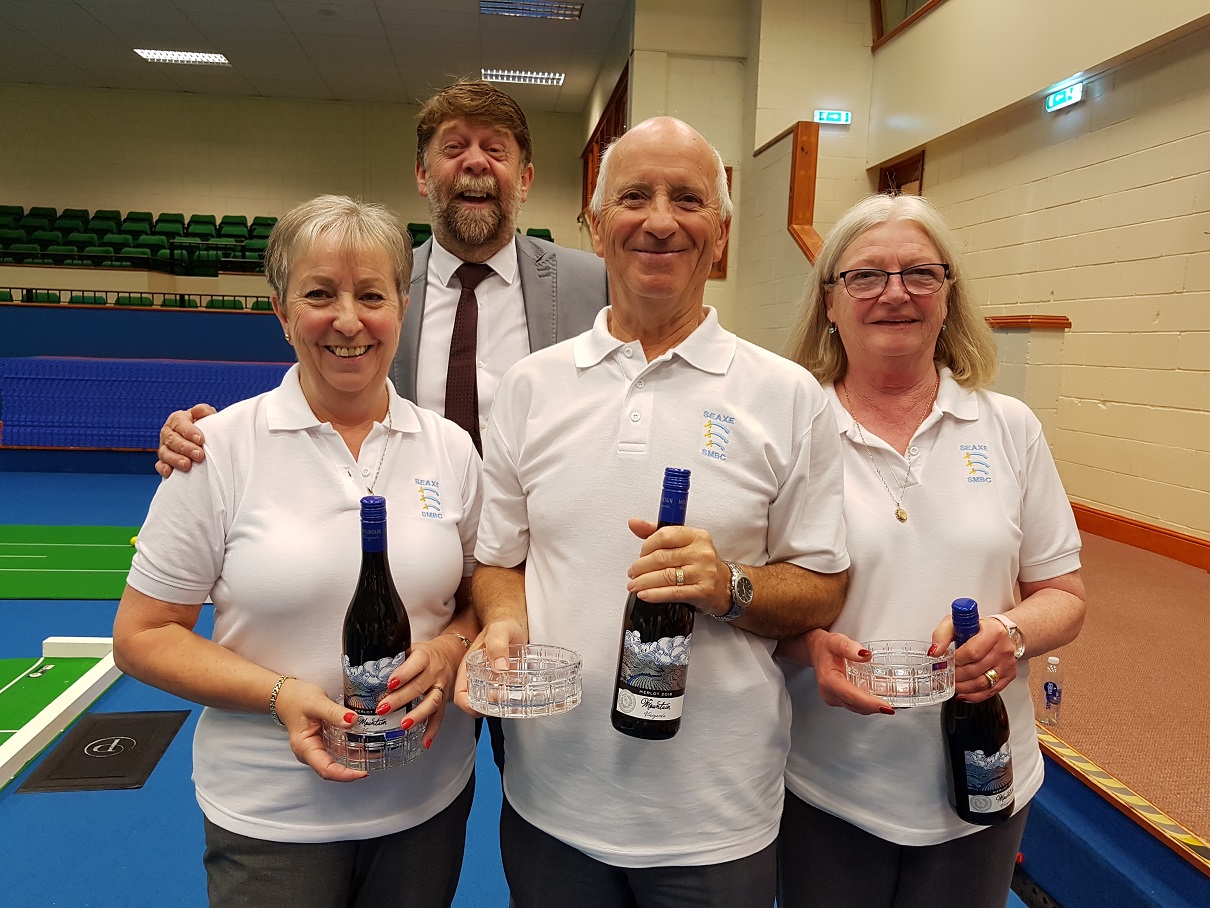 Potters Shield Runners-up Essex triple Carol Taylor, Alan High & Pat High with Mark Brewer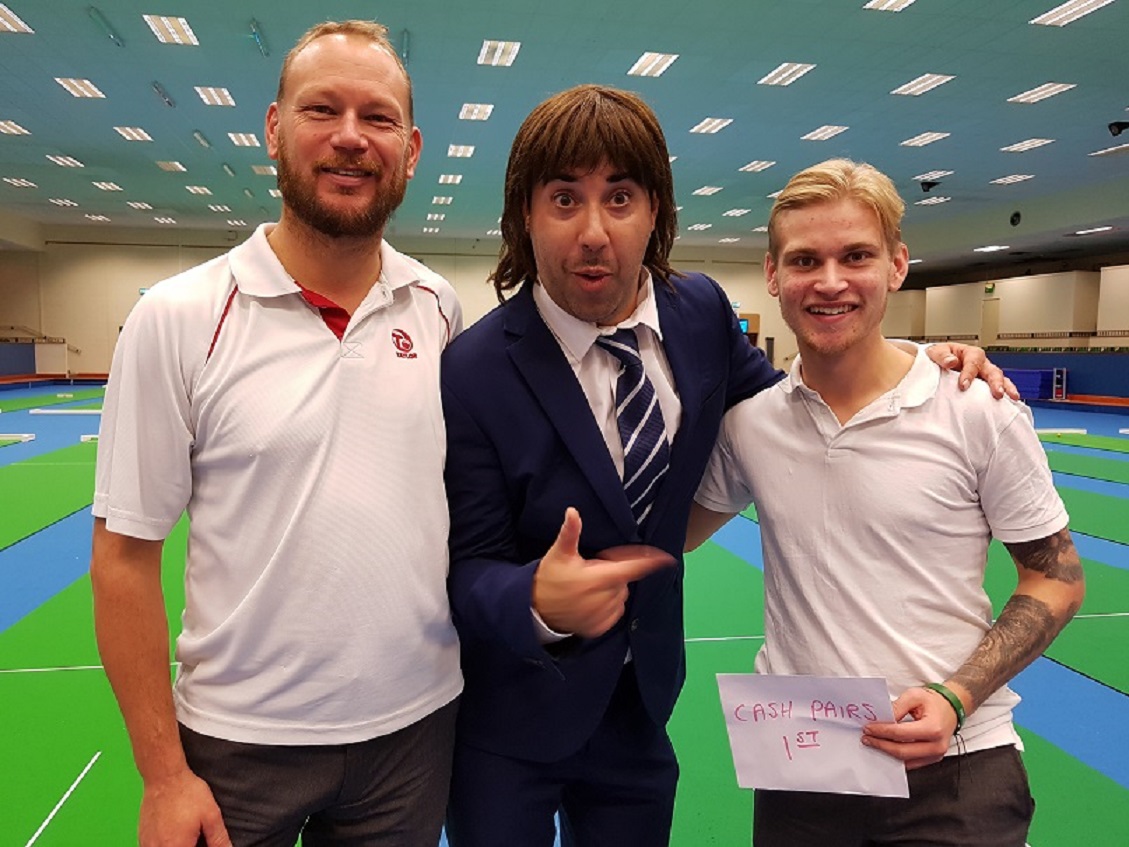 Potters Cash Pairs Winners Rob & Owen Cranston of County Council with James Hearn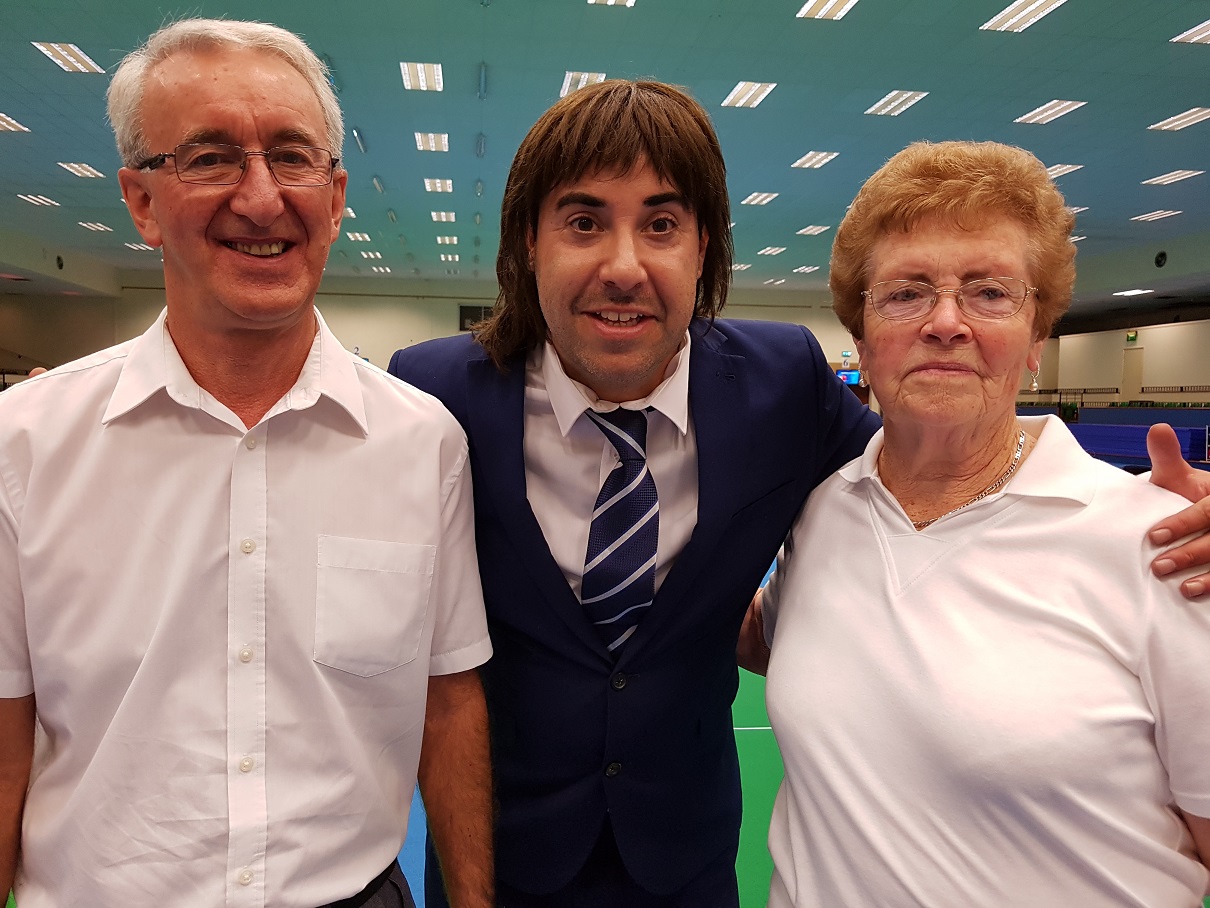 Potters Cash Pairs Runners-up Keith Halford & Brenda Sizer of Windows with James Hearn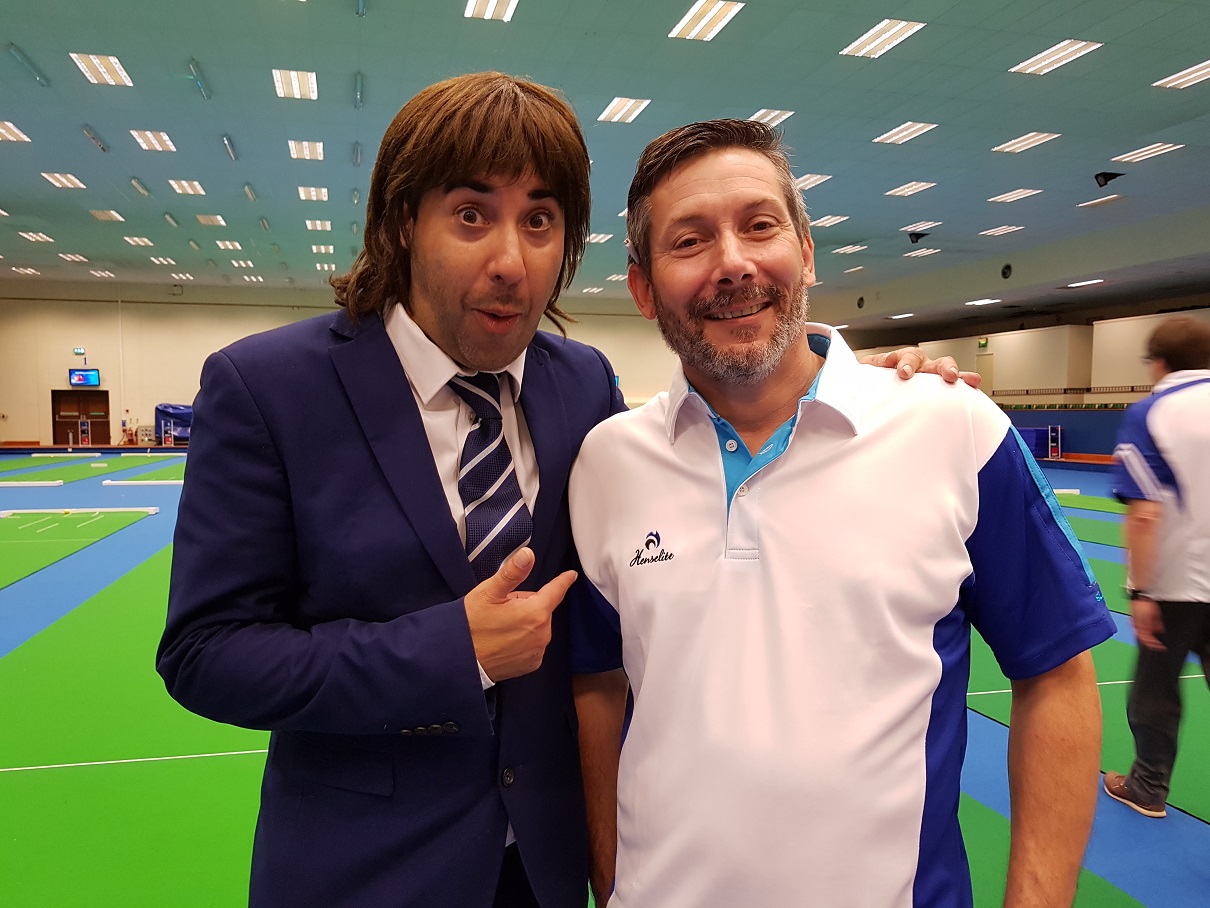 Potters Cash Pairs Third Place was Keith Cooke (pictured) & Kerry Greenacre. Keith is pictured with Potter's James Hearn