Bure League leaders East Tuddenham saw their unbeaten run brought to an end at Halvergate where the home side got revenge for their 6-4 defeat at Tuddenham earlier in the season. David Knights, Simon Warnes & Jason Woods put pressure on East Tuddenham early on as they amassed a 22-6 win against Robin Amos and his triple. A tight 14-12 win for Mike Tate, Ryan Fox and David Lamb against Chris Willies' triple put Halvergate firmly in the driver's seat at the interval. After the break Keith Baker, Ray Lamb & Robbie Lamb inflicted further damage beating Robert Howlett's triple 18-10 while David Crosby, Donna Lamb & Keith Cooke drew 10-10 against Chrissie Turner, John Turner & Simon Willies to earn Halvergate a thumping 9-1 home win. The result leaves Halvergate just two points behind East Tuddenham but with an all important game in hand. Halvergate have two home games still to play against Thorpe Marriott and Hevingham and a tricky away match at Thorpe Marriott while East Tuddenham's last two games are at home to Thorpe Marriott and away to Horsford BC.
Thorpe Marriott have narrowed the gap at the top of the City of Norwich League to just eight points leaving leaders Horsford Gold looking over their shoulders. Marriott won 12-2 at British Rail and also beat Taverham 10-4 and have a match in hand over the league leaders. In the other City League game Horsford Heroes won 12-2 at British Rail.
Wymondham still have a big lead at the top of the Breckland League despite Carleton Rode edging two points closer to the defending champions. Wymondham won 8-2 at Forncett where Hayley Osborne, Owen Cranston & Chris Mann scored the nights biggest win beating Mike Smail's triple 22-7. Carleton Rode scored a maximum 10-0 home win against Harling Unicorns with David Blundell's triple recording a 24-6 win and Karl Newby winning by 23-5. Connaught "B" won 6-4 at Harling Griffins where Alison Rush, Steve Judd & John Overton won their game by 17-9. Shropham won 8-2 at home to Thetford with Peter Fleckney, Jim Taylor and Richard Broad winning their game by 22-6.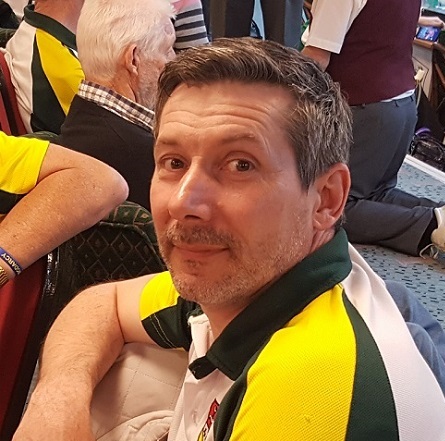 Halvergate's Keith Cooke drew with East Tuddenham's Simon Willies