Norfolk Over 60's took a big lead at the top of the Eastern England Over 60's League after a tremendous 41-9 points win at home to Cambridgeshire. Norfolk won five of the six sessions with the remaining one shared while no less than five Norfolk triples won all their games. Jill Davidson, Sue Fox & Mike Boswell won 9-4, 9-7 & 14-4, Kerry Greenacre, Mike Greenacre & Selwyn Goldsmith won 10-3, 16-3 & 10-6, Wendy Tweed, Graham Tweed & Jane James won 10-7, 10-7 & 11-9, Di Quadling, Dave Quadling & Mel Barker won 11-3, 12-11 & 14-3 while Will Townsend, Billie Barker & Robin Amos won 9-6, 8-7 & 22-1. The next match for Norfolk is a friendly away to Derek Barley's Select in Carlton Colville on Wednesday 19th Feb. On Thursday 27th Feb Norfolk Over 60's entertain Northants in their next Eastern England League fixture where they will be looking for revenge after their away defeat earlier in the season.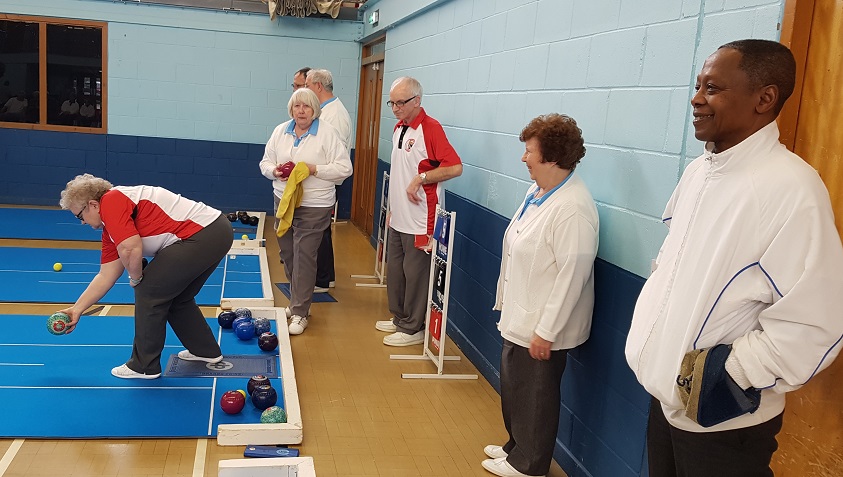 Norfolk's Di Quadling releases another bowl as Cambs ex England international bowler Joe Peters remains pensive.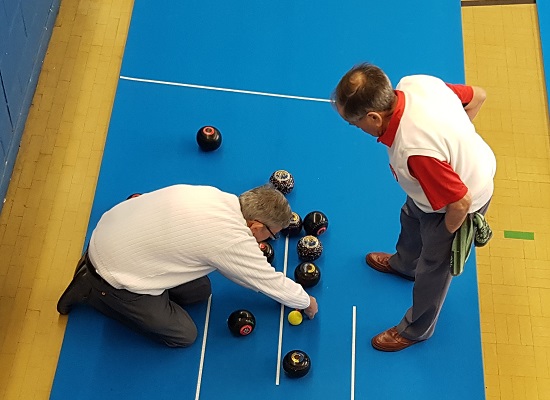 Norfolk's Geoff Payne watching another measure for shot.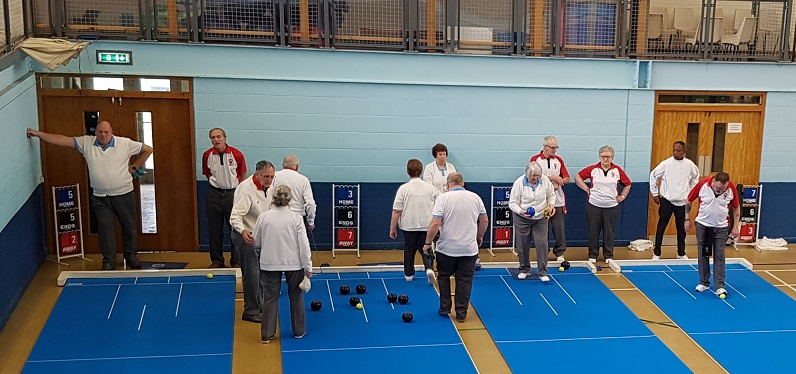 Norfolk leading on three mats as Cambs Seniors face an uphill battle at Hingham
More action at Hingham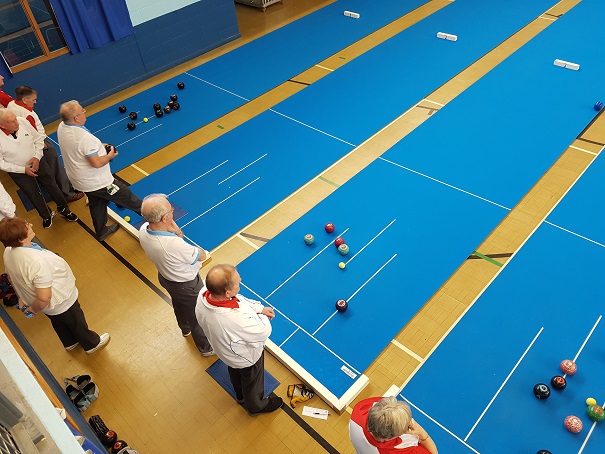 Norfolk Over 60's v Cambs Seniors - Norfolk well on their way to victory